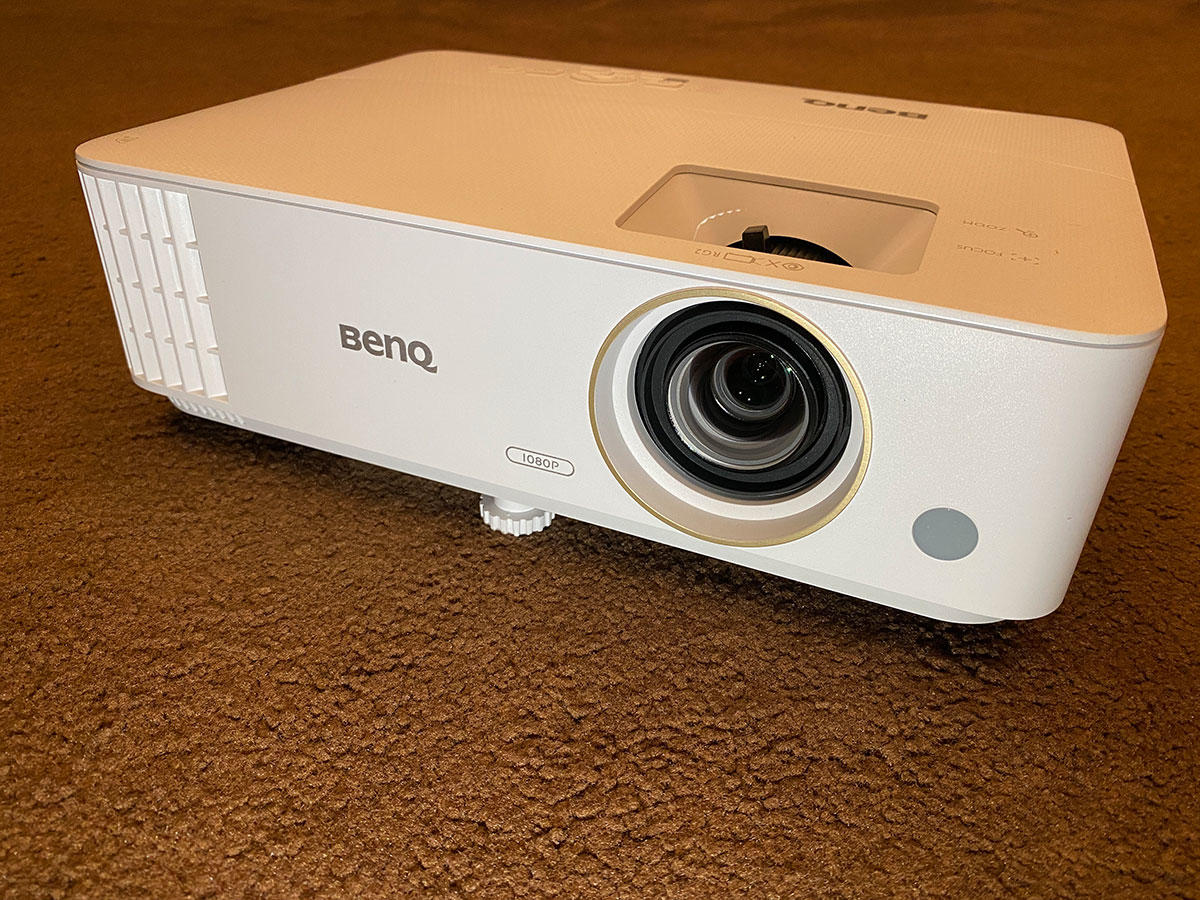 Whether you're into Netflix or Need for Speed, the new BenQ TH585 claims to have you covered. Following a successful range of projectors that do basics like colour, geometry and contrast well, the TH585 comes with a lot of promise, even though its relatively modest price tag suggests that it may be for the entry-level enthusiast.
For starters, its specification of "just" 1080p catches your eye in this age when everything from monstrous 85in TVs to 6in smartphone screens boast of 4K resolution. But the BenQ focuses on the things that matter to a majority of the population stepping into the world of large-screen projection without wanting to sacrifice on their family time or living room ambience. The 3500 ANSI lumens brightness rating thus, ensures that you don't need to create a purpose-built home-cinema room just to enjoy a big picture.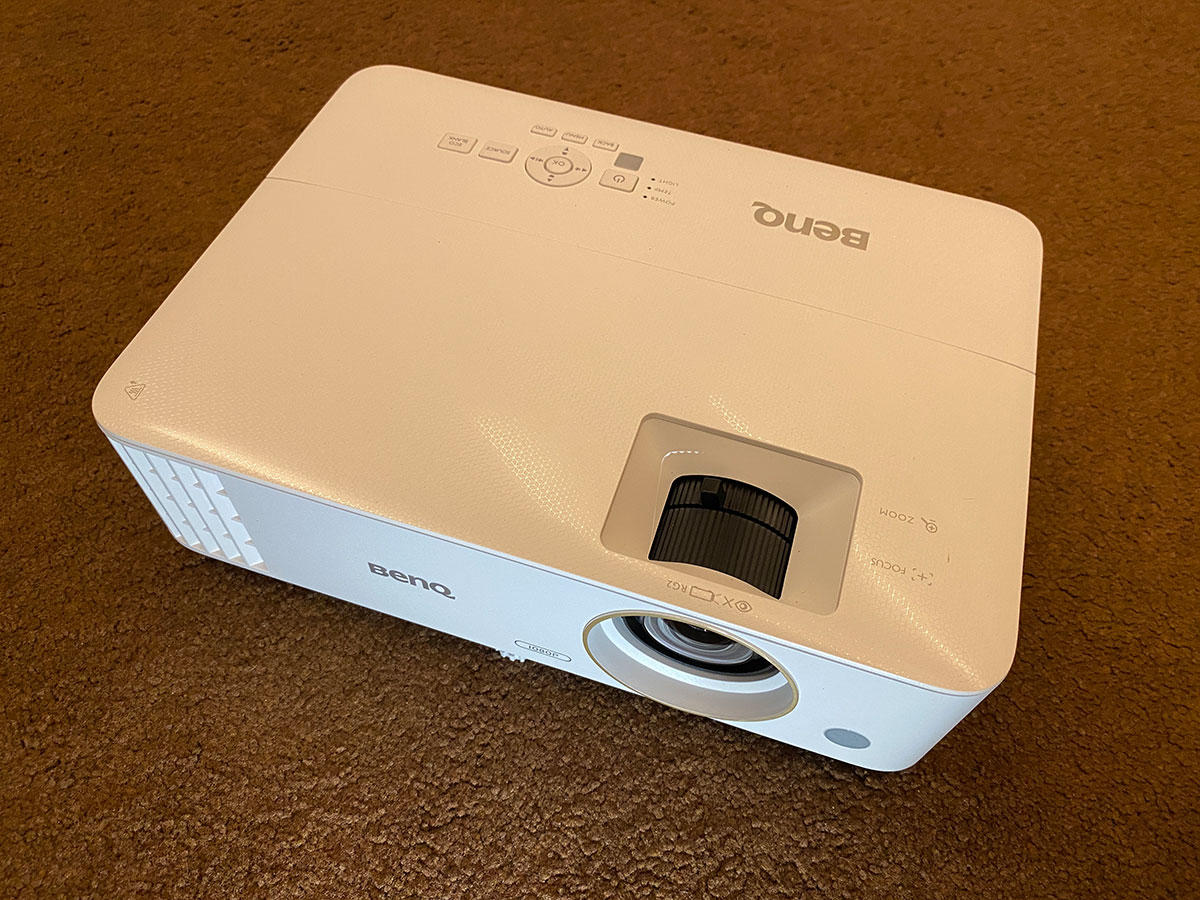 Its compact chassis is easy to place in any room or ceiling mount if you wish. There is a minor offset to the projection so the image is projected slightly upwards but with its digital lens shift, most of it can be corrected using the remote control. You get vertical keystone but not horizontal, besides the usual zoom and focus rings around the lens. There's a built-in 10W speaker too for use during presentations or quick gaming sessions when you don't want to switch on your AV system. The TH585 also supports 3D playback if you still are committed to buying 3D glasses which aren't included in the bundle. What is bundled though specifically for the Indian market is an Amazon FireTV HD stick and that makes the asking price even more appealing. Since it is also meant to be used for gaming, the low input lag of 16ms is a big deal and does make for a noticeable improvement in frame rates and gameplay.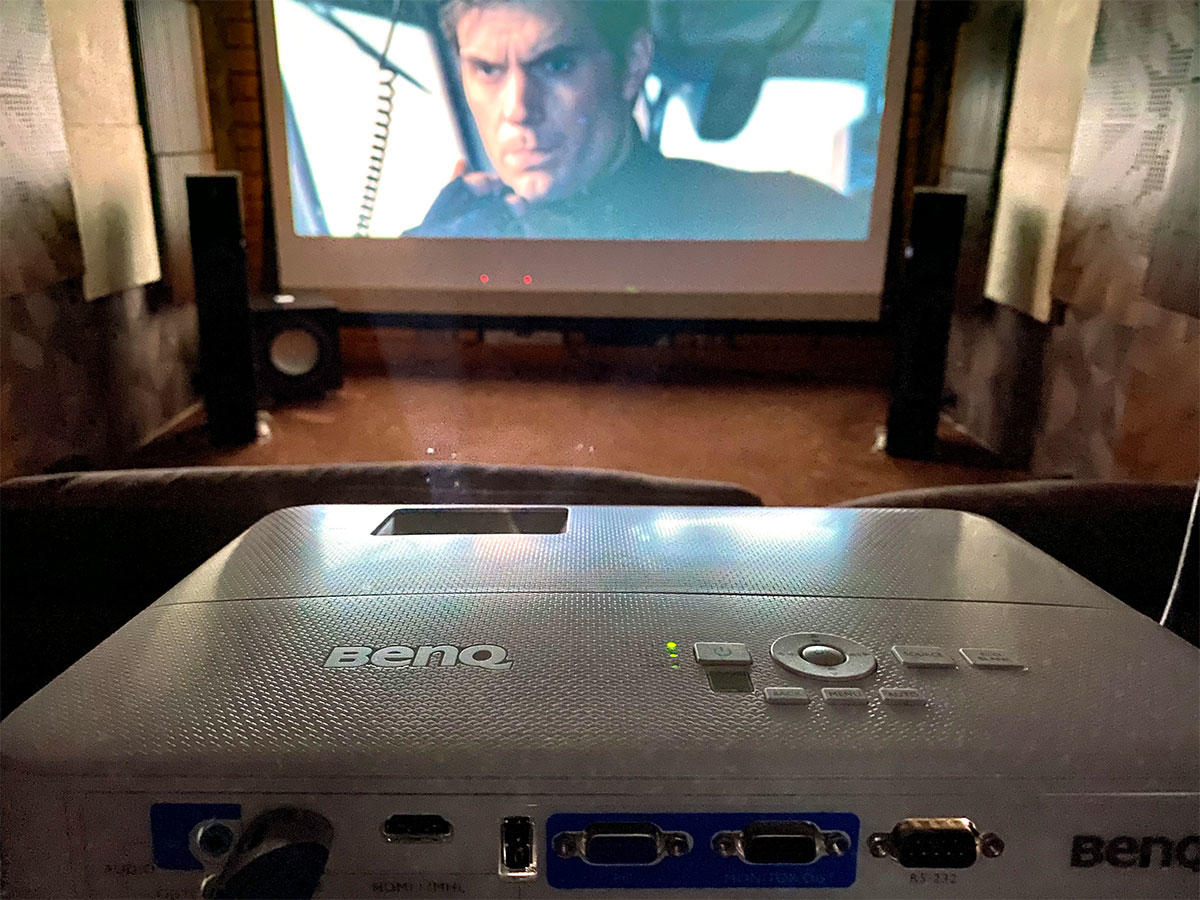 Setting the TH585 is quick and easy as long as the projector is kept more or less in the centre position and slightly lower than the seating position. Like most BenQs, the menu system is extremely straightforward and logical, making it a hassle-free experience to get a calibrated picture. There's a BenQ Gamma setting too, if you want to take the guesswork out of black levels and it works well, setting a value somewhere between 2.0 and 2.2. There is a hint of a green overcast that can be corrected by turning down the gain by a smidge but overall, the 95% REC 709 colour space coverage does well to create a good-looking on-screen image.
The Full HD resolution isn't a reason to worry too much about at this price point and the target audience the 585 is aiming at. It delivers smooth motion, an extended colour space and adequate black levels that could make watching something like The Dark Knight an acceptable evening. It does show signs of deep blacks being appearing "crushed" occasionally and the dreaded "rainbow effect" of entry-level DLP projectors and that means it can't keep up with the big boys when it comes to absolute shadow detail or dynamic contrast, but then again, it's not a projector that wants to compete with 4K or HDR options. Bulbbull on Netflix is a great test for shadow detail and the TH585, for its price, does a great job of ensuring that you don't miss out on anything. Focus is maintained even towards the edge of the image and skin textures and tones are also delivered without any reason to complain. There's a 10W speaker on board too, just in case you want a quick gaming session without the need to switch on your whole home-theatre system, or when you just feel like watching the news on a 100in screen!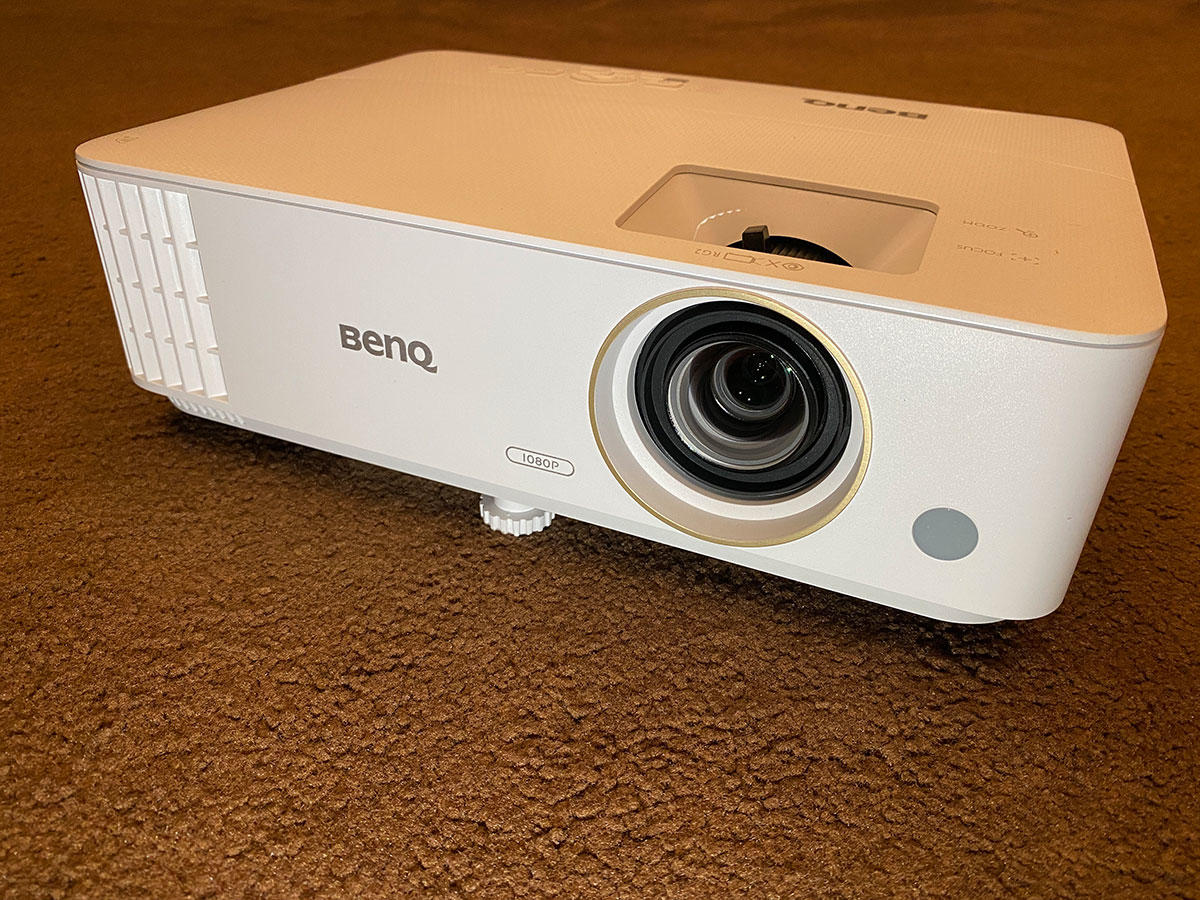 One of the biggest USPs of the TH585 though is its high-brightness lamp that allows you to keep ambient lights on and yet enjoy some semblance of colour and definition on the screen, unlike dedicated high-end HT projectors that demand a completely dark room. This makes it a lot easier to integrate within the main living area where you would be entertaining guests or even use the projector as a temporary replacement for a TV. 3500ANSI lumens is generous amounts of brightness and with the enhanced Game mode on, it aims to add vividness to the graphics too, elevating your big-screen gaming experience without isolating you in a dungeon. With lights on in the room, a projected image usually tends to get washed out and the Game mode counters that with a contrast and saturation setting that compensates for the added luminance in the room. Even without the Game mode, BenQ's Brilliant Colour adds a dash of vibrancy to a calibrated picture, should you want a bit more pop in your picture. It's subtle and works well, blending various parameters into a single control for that last bit of fine tuning.
Connectivity-wise, everything is par for the course with a couple of HDMI inputs, VGA and RS232 along with analog audio in/out and a USB to plug a wireless Qcast dongle. The 150in screen size is a worthy reason to consider the TH585 over a similarly priced large screen TV. Its visibility in well-lit rooms is great and the added inches to the image size during a sporting event, gaming or watching movies is enough return on investment for at least 4000hrs, which is the stated lamp life.
The remote is basic and does provide quick access to things like keystone and picture/sound modes but it isn't backlit like some of BenQ's other, more expensive models but it's also an omission you can live without considering its price tag.
With a market operating price under ₹65,000 (launch price), the TH585 competes with mid-level 65in TVs and for the same money, it can offer you an image twice as large, a more immersive experience if set-up properly and the benefits of gaming with minimal input lag so you don't miss out on any of action while blowing up the bad guys. BenQ has always been great with colour reproduction and the TH585 does a commendable job given its segment and price. The bundling of the FireStick HD makes the deal even sweeter and it quickly becomes an all-in-one unit if you want to consider using the in-built speaker for casual viewing.