Singapore, September, 5th , 2018: ZOWIE has follow up with the announcement of eXTREMESLAND, and announcing the Singapore Qualifier is officially kicked off. We are happy to be informed and inform you the partnership between eXTREMESLAND and Gam3.Asia for this year's tournament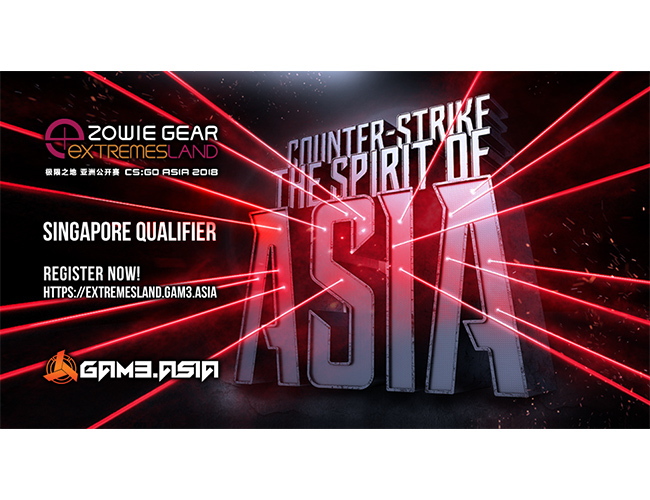 The ZOWIE eXTREMESLAND CS:GO Asia Open 2018 will cover 20 qualifiers across Asia-Pacific, and 3 qualifiers in China, starting from August to October. 16 teams will be qualified to represent their countries to participate the finals of ZOWIE eXTREMESLAND CS:GO Asia Open 2018, from October 18th to 21st in Shanghai China with total prize pool of $100,000 dollar.
ZOWIE eXTREMESLAND CS:GO Asia Open 2018 Singapore Qualifier will be held by Gam3.Asia in its venue from 9/22-9/23. The qualifier consist of 2 stages. The open qualifier will be open to all, and take the top 3 teams from the preliminary stage. The second stage is the close qualifier, these 3 teams will be going against with each other, together with the last year champion B.O.O.T Dream[S]cape, as invited defender; and continue with a LAN Semi-Finals.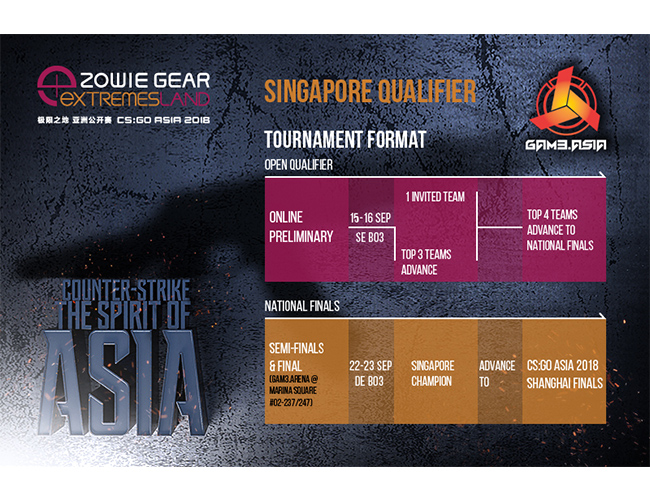 As a title sponsor, BenQ ZOWIE sponsored full sets of XL2546 esports gaming monitors to all ZOWIE eXTREMESLAND Asia CS:GO Open 2018 qualifiers. XL2546 comes with 240Hz and DyAc technology, which provides the smoothest gameplay, and DyAc provides increased clarity of in-game vigorous screen movements. This is to ensure that all participants will perform their best without any compromise in their performance.
For Registration Information, please visit:
https://extremesland.gam3.asia/
For more information on XL2546, please visit: https://zowie.benq.com/en/product/monitor/xl/xl2546.html
For more information on eXTREMESLAND, please visit
For more information on Gam3.Asia, please visit
https://www.facebook.com/gam3asia